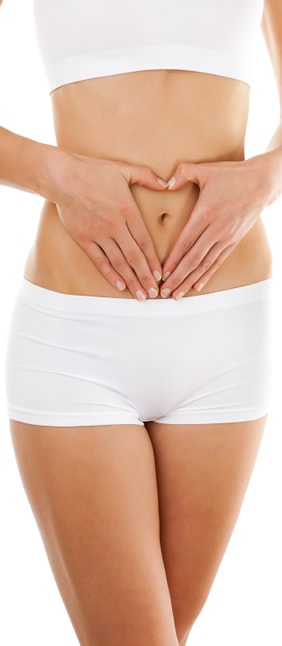 Abdominoplasty under a surgical procedure is to be understood that includes the removal of excess skin and fat from the middle and lower abdomen with tightening of the muscles of the abdominal wall. It is could not be improved in both women and men who have more or less fat accumulations with sagging stomach skin, and through diet and exercise, as it effectively. Of particular importance is the abdominoplasty for women whose muscles of the anterior abdominal wall were extended by pregnancy.
Before the operation:
Obese patients with very high body weight that want to lose weight, it is recommended to postpone the procedure until the end of the weight-loss diet. Also, women who plan to become pregnant should move the intervention also because there is a possibility that there will be a decrease in the tightening of the muscles of the abdominal wall during pregnancy can occur.
If the patient had earlier surgery on the abdomen, he has to inform the surgeon and acquaint him with all the details. A review of the general health and basic laboratory analysis is absolutely necessary.
Surgery:
The procedure is performed under general anesthesia and lasts for two to three hours. It is made of a pelvic bone to the other, above the pubic area, a long section. The skin and the subcutaneous fatty tissue of the stomach to be separated from the musculature of the abdominal wall up to the costal arch. The navel is previously circled with a cut and remains fixed in place. The tightening of the muscles is made with strong surgical sutures, whereby strength of the anterior abdominal wall is reached and the waist is emphasized. After the pull down, the excess skin and fatty tissue is removed. In patients with minor difficulties Mini methods can be used. In such a case, the cut is made shorter and made the LIPOSUCTION to remove excess fat.
After the operation:
The hospital stay is in any case two to three days. The Drainagekanüllchen is taken on the second day and the stitches are removed after seven days. The patient wears an elastic bandage (bodice) for several weeks. Getting up early is recommended and is already practiced from day one. Slight swelling of the stomach, sometimes associated with moderate pain remains noticeable for several days. The resumption of work depends on the size of the intervention, the recovery course and the profession exercised, usually disappear by then three to four weeks. During the period the following month are intense physical activity, how to avoid heavy lifting and the like. For extensive surgery there is a possibility of prolonged changes in the sensitivity of the skin of the stomach. In the first months, the scars are hardened and pink. It was only after half a year, they soften and fade, but remain almost always noticeable.
The advantage is that they are covered by the underwear.